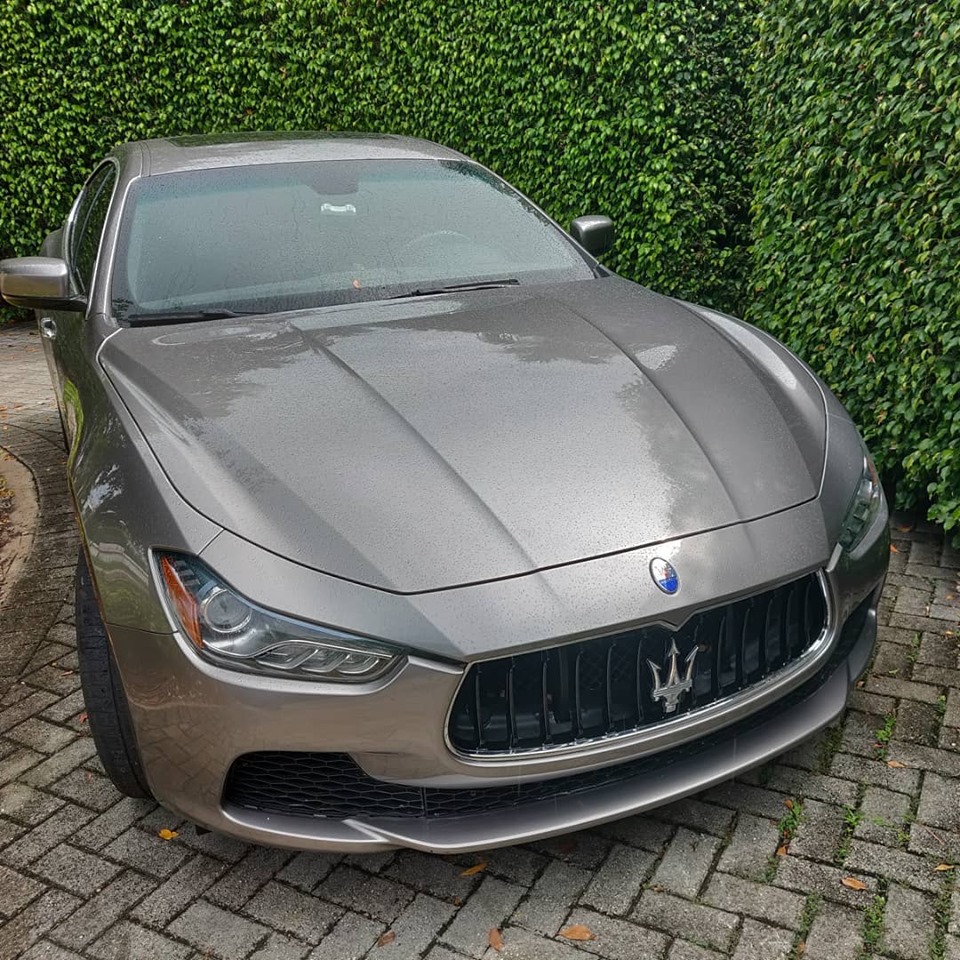 Autobody Repair Service Dania Beach FL
Mr. Scratch Repair offers the high-quality and reliable autobody repair service in Dania Beach that you've been searching for. We promise to show up on time, offer stellar customer service, and leave you raving about our efficient car dent repair in Dania Beach.
What's one of the best aspects of using Mr. Scratch Repair for your autobody repair services? We offer a mobile scratch repair in Dania Beach. That's right, we'll come right to your door for each and every one of our Dania Beach dent repair services whether your vehicle is located at your home, a business, or a dealership.
Top-Rated Car Dent Repair in Dania Beach
Mr. Scratch Repair proudly offers the highest quality mobile autobody repairs at the most affordable costs in Dania Beach. We even offer a two-year warranty for all of our auto body paintwork, so you can rest easy knowing you'll have only the best services for any of our paint services.
We are proud to have built a stellar reputation over the 10 plus years we have been offering bumper repair and scratch repair in our area. The types of services we have offered include scratch and dent repair, dent repair, bumper repair, headlight restoration and blackouts, road rash repair, and paint corrections. We also take on special projects, so if you have a specific service you are in need of, please do not hesitate to contact us to discuss your custom project!
Expert Scratch Repair Dania Beach Residents Trust
Mr. Scratch Repair specifically specializes in headlight restoration projects for all models and styles of vehicles in Dania Beach. From Bentley's and Buick's to Hummers and Mini Coopers, we can tackle any make or model right in your driveway or at your dealership.
Our specialized headlight restoration service includes cleaning, prepping, repairing, buffing, shining, and restoring your headlights. We work to make sure your headlights look as new and shiny as they did when you first drove your car off the lot!
Dania Beach Dent Repair Professionals
The team at Mr. Scratch Repair looks forward to exceeding your expectations for every car dent repair we tackle on your behalf. No project is too big or too small for our efficient and reliable team. We take great pride in offering only the highest quality auto body repairs for all vehicles in Palm Beach County and beyond.
We promise that our price and customer service are unmatched by any other vehicle repair services in our region and are one of the few companies that offer mobile dent and scratch repair. We place great pride in being efficient, professional, and affordable no matter what type of service you hire us for.
Call Today For Mobile Scratch Repair & Bumper Repair in Dania Beach
Mr. Scratch Repair is proud to serve the town of Dania Beach and its surrounding communities. Dania Beach offers dining and nightlife directly on the water and has many amenities including Dania Pointe and Dania Beach Casino.
When you're in need of autobody scratch repair in Dania Beach, call the pros at Mr. Scratch Repair. We promise to show up on time, complete your services efficiently and offer you only the highest quality work possible. Contact us today to discuss your car repair project and receive a free cost estimate.
Get a Free Quote