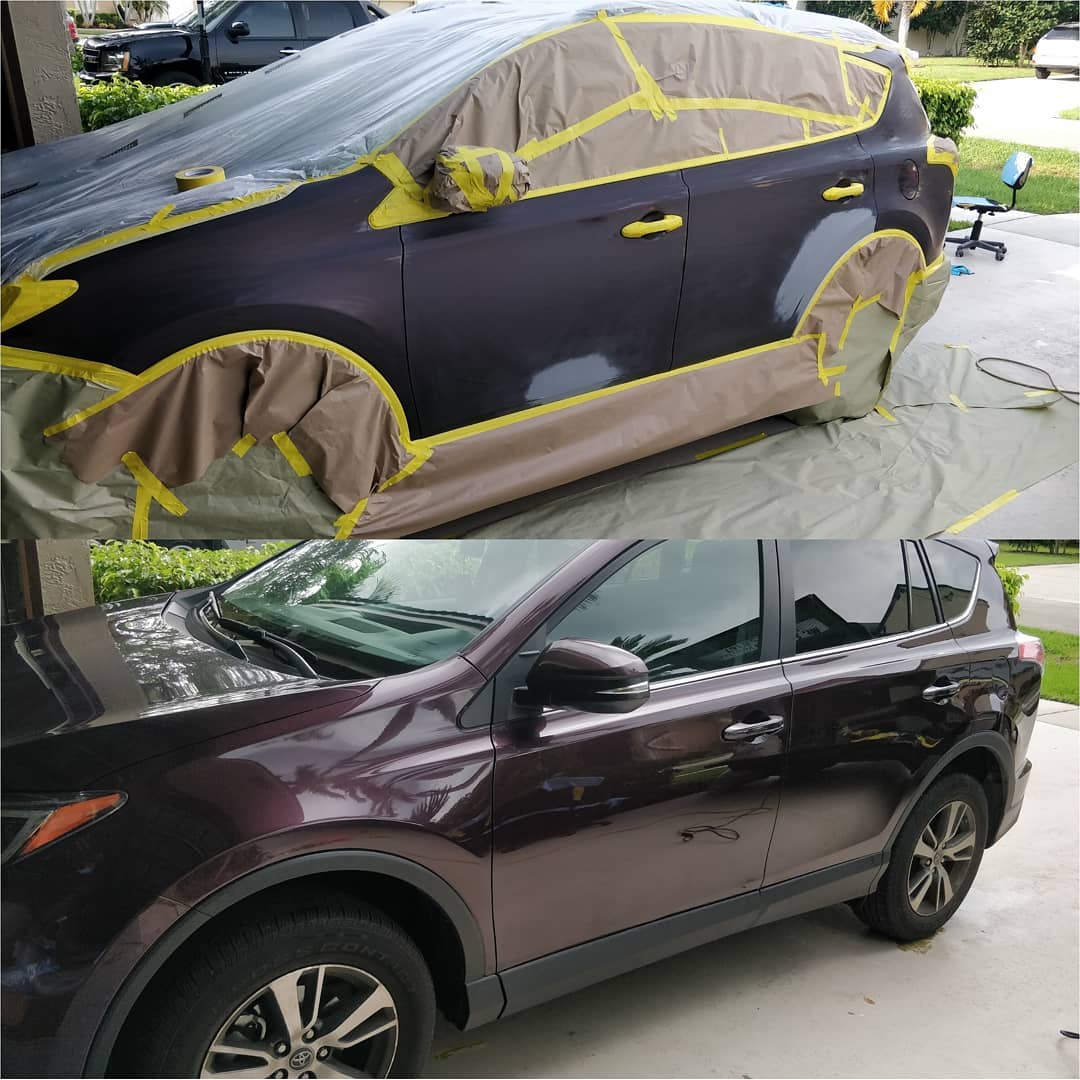 Auto Body Repair Service Deerfield Beach FL
If you are looking for car dent repair Deerfield Beach, you've come to the right spot. Mr. Scratch Repair is the one-stop-shop for all of your auto body repair service needs.
Top-Rated Deerfield Beach Auto Body Repair
Minor dents, paint scratches, and bumper scrapes are all things you may have to deal with at one time or another as a car driver. Getting these things fixed can be a stressful annoyance. First, you have to research a company to do the work. It's no secret that many of us have been treated poorly by car repair shops in the past, so we know this is a daunting task. Then you have to bring your car into the shop to get the fix taken care of. At Mr. Scratch Repair, we take all that stress and inconvenience out of the equation. A lot has changed in the auto body repair industry over the years, and we are proud to say we have adapted right alongside it. We will bring the shop to you with our mobile scratch repair Deerfield Beach services.  Just give us a call and we will tackle your repair project, big or small we are the autobody repair service Deerfield Beach for you!
Deerfield Beach Dent Repair Professionals
At Mr. Scratch Repair we provide a variety of services that include scratch repair, bumper repair, bumper restoration, headlight restoration, and paint correction.  We provide the highest level of customer service when working on your car, and we aim to exceed expectations. We care greatly about being efficient, professional, and affordable. We do the job right the first time, and our track record has made us a company where our customers come back to us again and again.
Call Today For Mobile Scratch Repair & Bumper Repair in Deerfield Beach
So if you are looking for Deerfield Beach dent repair, remember Mr. Scratch Repair is the company you should call. We will be happy to provide you with a quote today!
Get a Free Quote