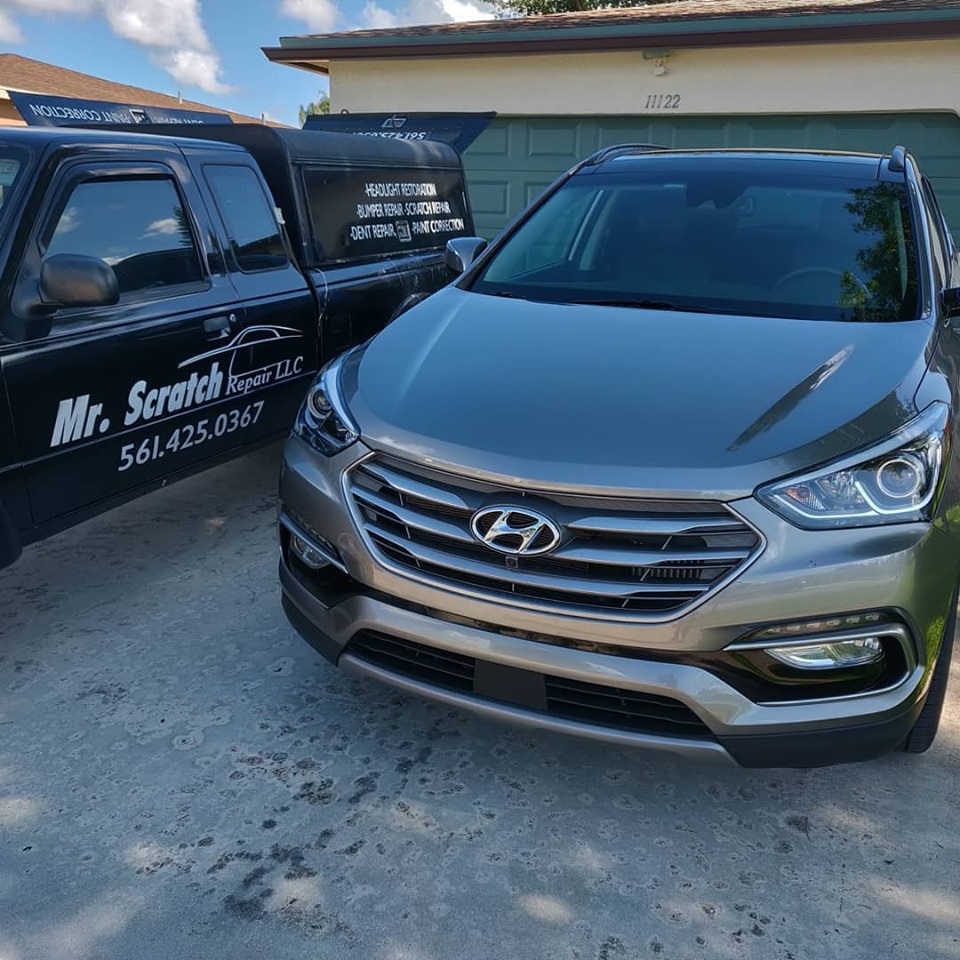 Autobody Repair Service Jupiter FL
Professional Jupiter Autobody Repair Services
Anything can happen on the road in Jupiter, FL at any time which is one of the risks of owning a vehicle. If you've been in a major accident or minor collision, we can help you restore your vehicle's condition. At Mr. Scratch Repair LLC, we specialize in mobile scratch repair for a wide range of different vehicles. Our team has over 10 years of experience in the industry which allows us to deliver premium results that our customers love.
Expert Dent Repair Jupiter Residents Trust
Scratches on your paint job not only give off an undesirable appearance, but they can also hurt the value of your vehicle. With our help, your dent repair needs are a thing of the past thanks to our cutting-edge tools and equipment. Before approaching any car dent repair project, our service technicians perform a thorough analysis of your vehicle.
This allows us to ensure that all of the correct methods are applied for your particular scratch or dent repair need. There is virtually no job too big or small for us to handle, we work on luxury vehicles and regular vehicles so everyone can get the help they need.
Our mobile scratch repair services include the following:
Bumper Repair
Car dent repair
Headlight restoration
Paint Correction
And more!
All of our services are affordably priced so you can get the results you need without spending a fortune. Our dent repair services are protected under our standard 2-year warranty.
Regardless of how minor or major your car dent repair needs are, our team will be able to help you find the right solution in no time. Don't let a vehicle accident or driving mistake tarnish the value of your car, let us at Mr. Scratch Repair LLC help you restore your vehicle to like-new condition.
Our mobile dent repair services are available to all vehicle owners located in Jupiter, FL who need assistance. If you would like a free service quote, please feel free to give us a call or visit our website to get started.
Mr. Scratch Repair LLC is here to help you!