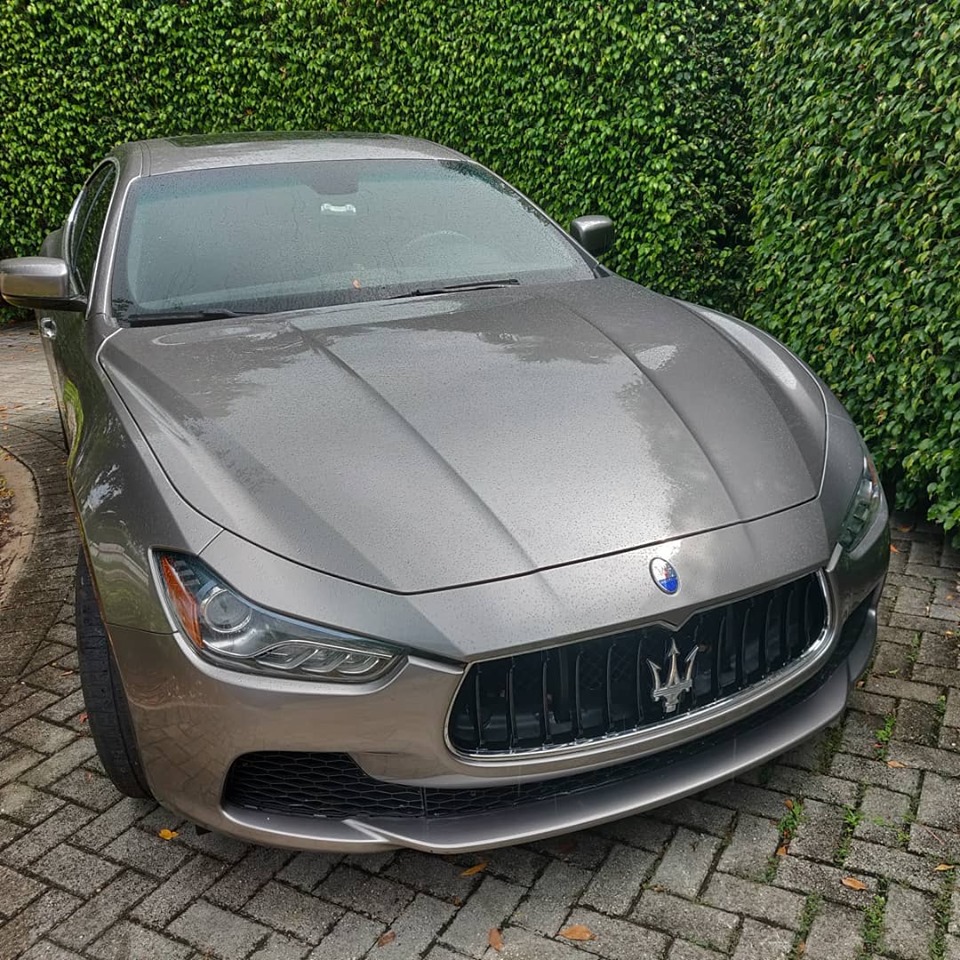 Autobody Repair Service Limestone Creek FL
Suffering a cracked bumper or scratch on your vehicle is never fun, but unfortunately, it's a common reality for many residents of Limestone Creek, Florida. Both bumper repair and scratch repair require a skilled hand and at Mr. Scratch Repair, our skill and experience are in our name. First and foremost, driving around with deep scratches on your vehicle can immediately downgrade the look of your vehicle. But driving around with a cracked or damaged bumper can be dangerous.
Top-Rated Car Dent Repair in Limestone Creek
When you need bumper or scratch restoration services in Limestone Creek, FL, you need to turn to the trusted professionals at Mr. Scratch Repair. We have over a decade of experience handling the worst kinds of damaged bumpers and car dents. We'll help get your car back to its previous state. 
We previously mentioned that driving around with a cracked or damaged bumper is dangerous, but why is that? Simply put, vehicles that have a damaged bumper are more likely to experience even worse damage if they get into another motor vehicle accident. With the state of Florida experiencing an average of about 1,000 car crashes a day, the likelihood of getting into another fender bender isn't out of the question. For this reason alone, getting top-rated bumper repair services are necessary to prevent more costly damage and injury later on. 
Expert Scratch Repair Limestone Creek Residents Trust
Another common symptom of Limestone Creek car accidents is dents. Car dents can, of course, be the result of car crashes, but they can also result from rouge shopping carts, car doors, falling branches, and poor weather conditions such as strong winds that kick rocks up from off the road. Like scratches, car dents can be incredibly unsightly.
Limestone Creek Dent Repair Professionals
However, the thing about car dents is that there are a lot of guides online that say you can do it yourself, but that is highly discouraged. While it may seem like a simple process, trying to pull a dent out of your car yourself can lead you to neglect any structural damage underneath. Oftentimes, when a vehicle is dented, there's damage you may not see. Furthermore, if you try doing this yourself, you risk stripping the paint off your vehicle or pulling the metal out too far. As such, calling a Limestone Creek dent repair company is the best choice to keep your car safe and treat the damage from start to finish. On average, it only takes a couple of days for a professional car dent repair Limestone Creek company to pull dents from a vehicle. This means that you'll be on the road faster, which is a huge plus when you're looking for a top-rated auto body repair shop.
Call Today For Mobile Scratch Repair & Bumper Repair in Limestone Creek
Whether you're looking for a mobile scratch repair Limestone Creek shop or need quality dent repair services, the experienced auto body mechanics at Mr. Scratch Repair is here to help. As noted earlier, we have years of experience handling the most complex types of car dent and scratch repair. To learn more about the services we offer in Limestone Creek, FL, click here. And, to schedule an appointment with us, give us a call at (561) 342-7092 to get a free quote.
Get a Free Quote