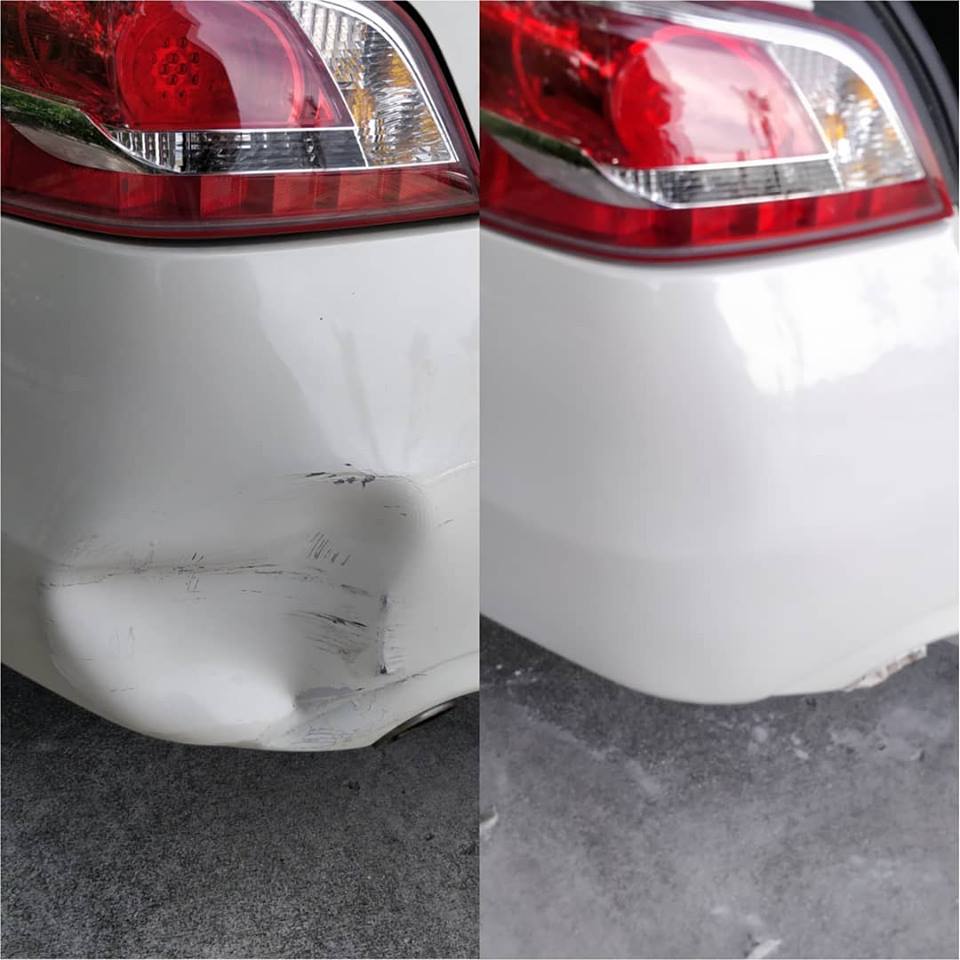 Autobody Repair Service Riviera Beach FL
Repairing car scratches and dents is no easy task, the process can be quite expensive depending on the amount of damage to your car and where the damage is located. Autobody repair procedures can also be very lengthy in terms of the amount of time that it takes to complete the job. If you want fast and high-quality autobody repair work without taking your car to a traditional shop, we can help. At Mr. Scratch Repair LLC, we provide premium mobile auto body repair services in Riviera Beach, FL that you can trust.
Our team has years of experience in the industry which allows us to deliver reliable auto body repair and dent repair in Riviera Beach. We offer a wide range of custom auto body repair services and have established relationships with some of the biggest dealerships in the industry.
Our technicians are extensively trained in various auto body repair methods, they are also equipped with industry-leading tools which allow them to perform impeccable work. We provide mobile auto body repair services to all vehicle owners located in Riviera Beach, FL.
Top-Rated Car Dent Repair Riviera Beach FL
Our Mobile Autobody Repair Services Include the Following:
 Bumper Repair Riviera Beach
We thoroughly assess any damage your bumper has received prior to initiating repairs. This allows us to get an accurate design framework of your vehicle to ensure no further damage occurs. We use an array of specialized methods and tools to safely and effectively remove damage from your bumper so that you can drive safely.
Car Dent Repair Riviera Beach
Dents can happen anywhere on your car, depending on the location of the damage other areas may be affected as well. To ensure that areas of your car impacted with dents match with the rest of your vehicle, we use precision tools to smooth and repair dents evenly. Once we're finished, you'll never be able to recognize where the dent initially was. That's why we're known to offer the best dent repair in Riviera Beach, and we take pride in that.
Call Today For Mobile Scratch Repair & Bumper Repair in Riviera Beach, FL
Scratches can ruin a vehicle's paint job, which is why we delicate scratch repair techniques to restore your vehicle's appearance. Our team will analyze the depth and location of the scratch to determine which repair approach is best, once complete, we will use our arsenal of tools and knowledge to restore the aesthetic value of your vehicle. If you need reliable scratch repair in Riviera Beach, give us a call now.
All of our auto body repair services come with a 2-year standard warranty that protects your vehicle from future damage. We also offer free service quotes to anyone interested in our autobody repair services in Riviera Beach, simply give us a call or fill out the form on our website.
Don't waste time and money with shady auto body repair shops, let us come to you and fix repair your damage. Mr. Scratch Repair LLC is here to help you!
Get a Free Quote