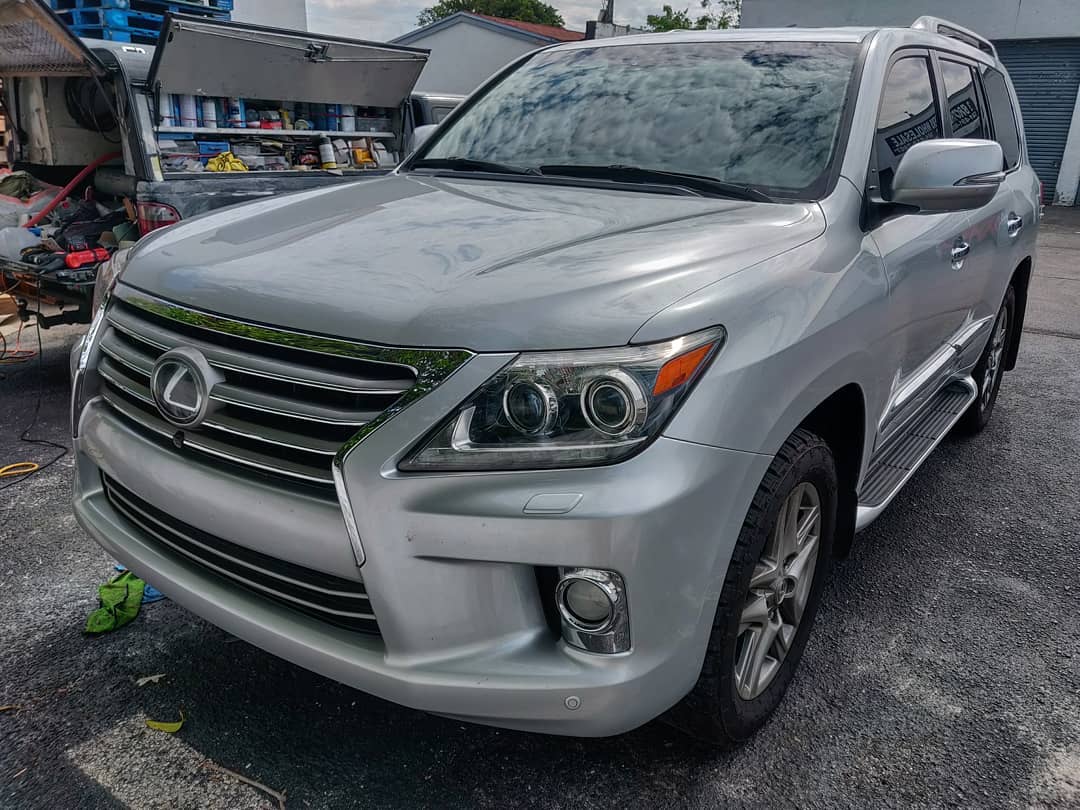 Autobody Repair Service Royal Palm Beach FL
Much to the surprise of many people, the name Royal Palm Beach can be a bit deceiving.  This town is actually inland from the coast and doesn't boast any beautiful beaches at all; however, it does have some unique scenery that you would be hard-pressed to find elsewhere.  Royal Palm Beach is a swampy region that is a wonderful place to relax and view the local wildlife.  There are many scenic parks in the area, as well as trails and boardwalks that jut out into the swampy areas, so nature lovers can get closer to the panoramic views and to the wildlife that they wish to see.  If you are a resident or a visitor of the Royal Palm Beach area, and if you find yourself thinking about auto body repair projects that you would like to have completed, then contact the local mobile scratch repair experts, the staff from Mr. Scratch Repair LLC.
Top-Rated Mobile Scratch Repair Pros in Royal Palm Beach
The technicians from Mr. Scratch Repair LLC are some of the best in the business.  We have been in business for over a decade, and we have acquired advanced knowledge, as well as a lot of hands-on training.  We work intentionally and methodically on every vehicle, in order to provide our customers with excellent results, every single time.
Some of the services that we offer include; car dent repair, bumper repair, scratch repair, headlight restoration services, auto body paint corrections, and many more.  Our auto body paint services are guaranteed with a two-year warranty, so you can rest assured knowing that we stand behind the quality of our work and the longevity of our lasting workmanship. You will love any of our autobody repair services in Royal Palm Beach!
Royal Palm Beach Autobody Repair, Bumper Repair & Car Dent Repair Services
With all of the serenity around you when you are in the Royal Palm Beach area, let that peacefulness continue, even if you have auto business that needs your attention.  With the car dent repair Royal Palm Beach services that we offer, as well as our other services, we can come to your location and perform excellent auto body repair work, and you can keep enjoying the other things that you like doing the most.  Our dent repair Royal Palm Beach services are top quality and the professionals from Mr. Scratch Repair LLC welcome the opportunity to be of service to you anytime you need us!
Get a Free Quote